ACADEMY REIGN IN SPAIN
30th June 2017 By Richard Harvey
Coach Mike Sandmann's Dover Academy swept all before them as they won the KOMM MIT international football tournament, the Copa Cataluna, on Thursday evening.
Sandmann's youngsters did it in style too, going through the tournament undefeated after winning four of their five games and drawing the other 0-0.
They also did it without conceding a goal.
The Academy lifted the trophy after beating the Spanish defending champions 3-0 in the final with Jack Smith, Jack Cussen and Joshua Spence scoring the goals.
To cap off a memorable week, Ben Cardwell was named Player of the Tournament.
Cardwell finished Dover's leading scorer with four goals to his name.
Not surprisingly, Sandmann was thrilled the performance of his young squad.
He said: "They adapted to the new conditions they were playing in and it was a real credit to them for the way they performed."
To go through a tournament, let alone a game, without conceding a goal is a fantastic effort.
"This result bodes extremely well for our future too as most of the players are in their first year with us."
Well done to each and everyone of you!!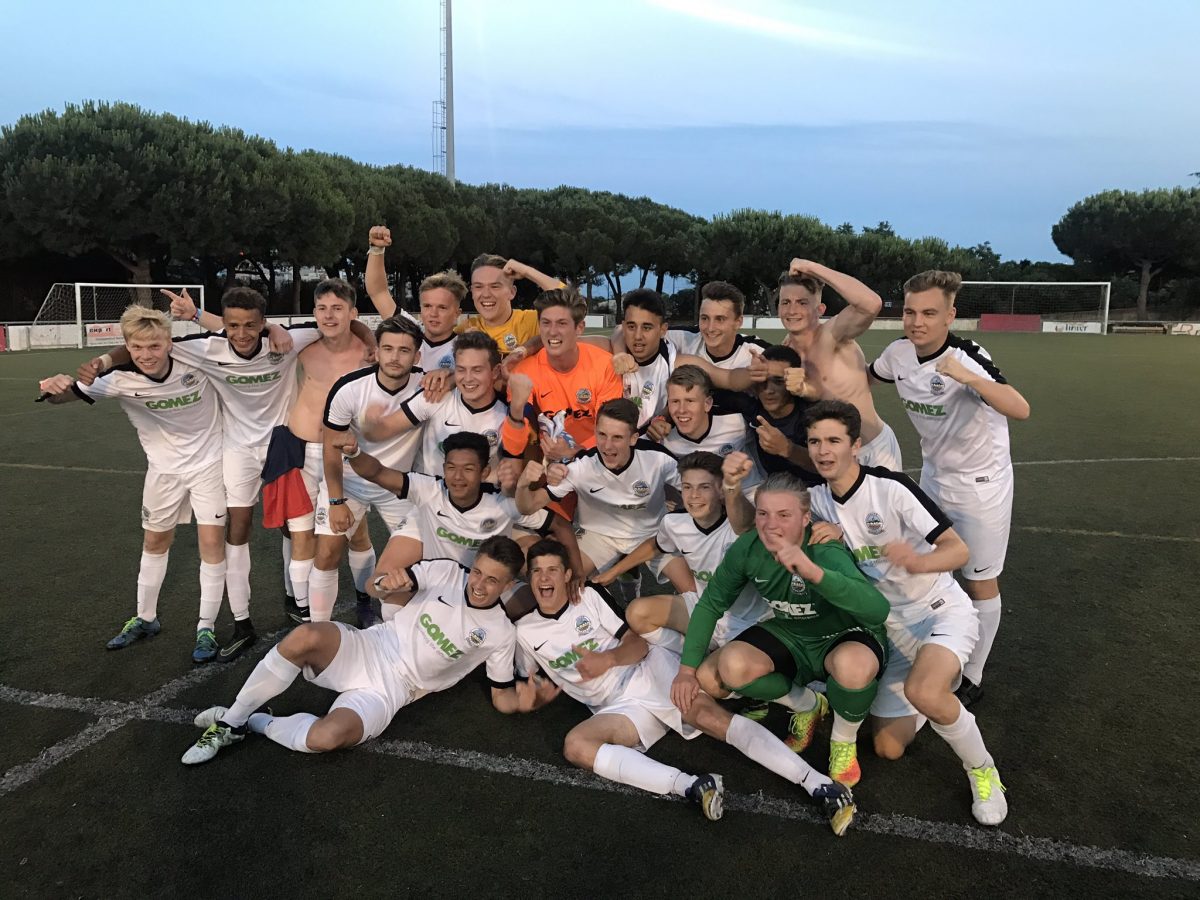 Harvey, Richard (30/06/17) Academy reign in Spain. Retrieved from http://www.doverathletic.com/news/academy-reign-in-spain/